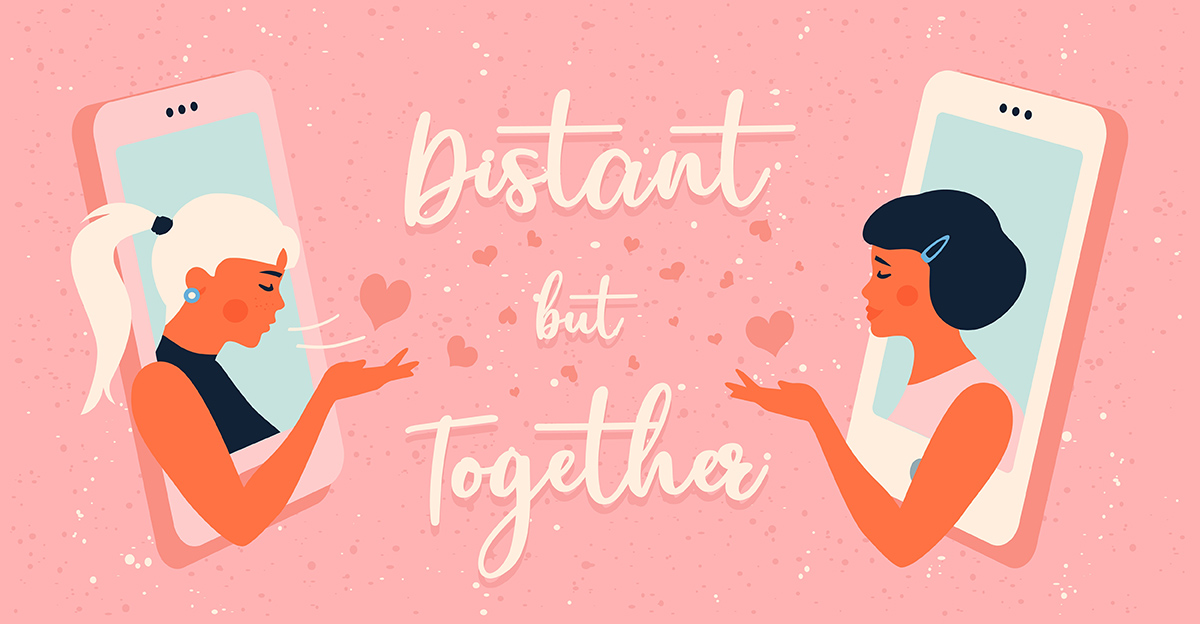 The V-word. No, not that V-word. Valentine's Day – it means something different for everyone, whether you're in a long-distance relationship, a new relationship, happily single, or recently broke up with a partner. Celebrating this year may be tough because it's hard to feel connected when you're not able to be physical due to social distancing during the COVID-19 pandemic. While you should be proud of doing your part to keep everyone safe, not getting to hold the hand of someone you love still stings.
You can still find ways to be close and have fun with a bit of imagination and preparation. Here are some ideas to help you stay connected.
Practice Self Love
You don't need a partner to have a steamy date. Show yourself a little self-love. Treat yourself to a night in with these fun ideas:
Buy yourself a new toy. Dim the lights, light a candle, turn on your Spotify playlist (you know which one!) and enjoy your "date."
Order your favorite take out and don't forget dessert!
Take a long, warm bath with your favorite scented oil and read your favorite magazine or book.
Snuggle up in cozy, warm blankets, get some munchies and binge watch your favorite show.
Get your art on. Make time to work on your favorite art or craft project.

Celebrate with Your Partner via Technology
Make the most of Valentine's day with these fun ideas that can be done over the phone or via a video chat app like Zoom:
Have a virtual scavenger hunt. Find a list online or make one of your own.
Watch a movie or binge a series together.
Send fun selfies all day with little love notes.
Play a game online together.
Get your dance on. You pick a song for each other or surprise your partner. Check out TikTok, YouTube or Instagram for some hot dance how-tos.
Have a virtual double date.
Dress up (or don't dress) and get your pillow talk on while you're both in bed.
Play a round of show-and-tell. Ask your partner if they can find a certain item in their home and tell you something you don't know. You can play the game as a "get to know you better" version or spice it up and find sexier objects and a hot show-and-tell.
Use a free photo editing app to make a collage of your favorite pictures together.
Write a story together via text or email. One of you starts with a line or two, then the other adds on.
If you know your partner would appreciate a sexy toy, send them one to use alone or together over the phone.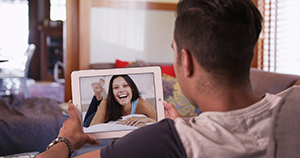 Other Ways to Connect (No or Low-Tech)
Write a letter and mail it in advance of the big day.
Write a poem or search for one you like and write it out or read it over the phone.
Mail a gift box with their favorite snacks, candy, small game or gift, etc.
Create a photo album of your favorite pics together and mail it to them.
Make a list of all the little things you like about them and share it.
Read the same book and talk about it on the phone or write a review and share them with each other.
Valentine's Day is the perfect time to show you love and care for yourself and your partner. If you're sexually active, get tested for sexually transmitted infections ASAP. Keep yourself and your partner healthy and protect your reproductive health. NJFPL provider health centers offer STI testing. Find a health center near you to schedule your appointment.