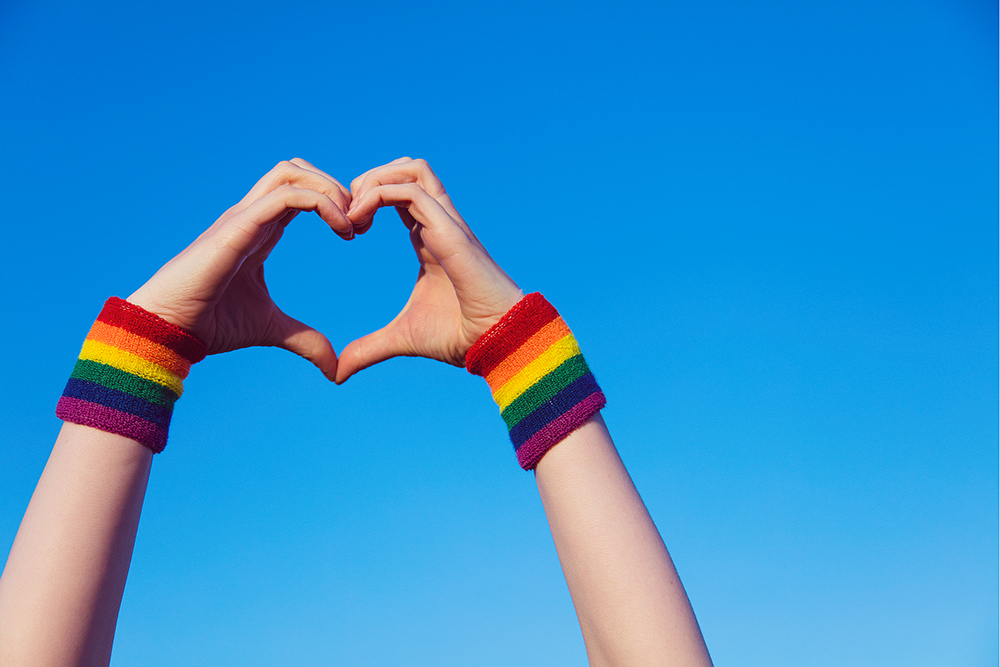 June is Pride Month
Lesbian, Gay, Bisexual, Transgender and Queer (LGBTQ+) Pride Month is celebrated in June. During Pride, we celebrate the contributions that LGBTQ+ people have made throughout history – and reaffirm our commitment to helping all people access quality sexual and reproductive health services. 
Inclusive Services Available
NJFPL health centers support and provide services to people of all sexual orientations, gender identity or expression in a judgment-free zone. Your sexual and reproductive health is important. Services include:
HIV prevention and

PrEP

(HIV prevention program and medication to lower your risk of getting HIV)

Sexually transmitted infection (STI) testing and treatment

Birth control methods

Cancer screenings

Family planning services
Some providers offer gender affirming hormone therapy. Please contact your local health center to learn more.
NJFPL Health Centers are a Judgement-Free Zone
Being honest with your health care provider is important to staying healthy and safe. But it's also normal to be worried about privacy or being judged. If you are, it's ok to ask your provider about privacy before you share your information. All NJFPL health centers provide confidential high quality, affordable family planning and related services to anyone in a private and judgement-free place.
Resources if You're Struggling with Sexual Orientation or Gender Identity
As you learn more about your own gender identity and sexual orientation, you might have questions, worries or want to talk to others who understand and share your experience. You don't need to be alone. There are people who understand what you're going through. Here are some online places where you can learn more about LGBTQ+ issues, events and find community: 
Check out CenterLink to find an LGBTQ+ center near you. These can be a great place to meet people and find a community. Don't forget that family, friends, a trusted school teacher or advisor and others can be there to talk and support you.
What You Can Do to Support LGBTQ+ Friends/Family
Do you have family members or friends you want to support, but you don't know how? You may not know exactly how they feel, but you can let them know you are on their side and are there to listen and help how they need it. Let them know you care about them for who they are, that they aren't alone and you have their back. 
Here are some ideas for offering the best support:
Educate

yourself about LGBTQ+ history and issues

Listen!

Stop talking and just lend an ear and a shoulder to lean on

Ask

what they need most from you

Don't assume

you know a person's gender identity or sexual orientation or that everyone around you is straight

Speak up

when you see or hear something wrong, like bullying or offensive LGBTQ jokes

NEVER "out" someone

– besides breaking a trusted bond, you may be putting your friend or family member in danger. Each person has the right to decide when and how they want to come out
NJFPL provider family planning health centers are located in all 21 counties of New Jersey. Services are available to anyone, regardless of gender identity, sexual orientation, how much money you make or whether or not you have health insurance. Click here to find the nearest health center to you.