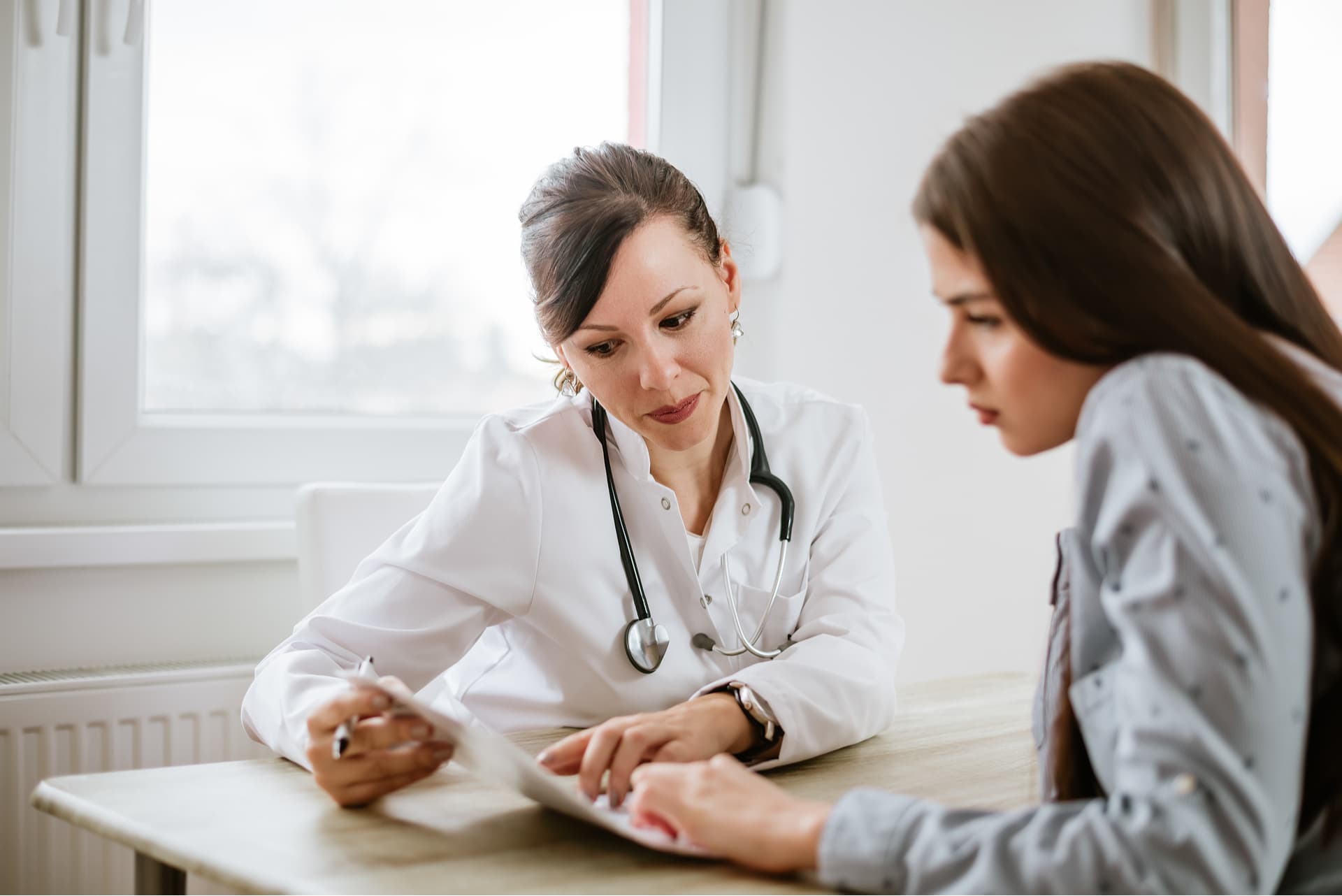 Many people pass on getting screened for sexually transmitted infections (STIs, also known as sexually transmitted diseases or STDs) for fear of the unknown. Will it be embarrassing? Will it be expensive? Will it hurt?
The truth is, STI screenings are important for and beneficial to anyone who is sexually active. Many STIs do not cause symptoms for months or even years, so you or your partner can be a carrier and not know it. STI screenings are worth the peace of mind alone, not to mention all the health benefits to be gained from early detection and treatment.
Remember, doctors, nurses and other healthcare professionals are there to help, not to judge. They've likely seen and heard worse than anything you can tell them, so don't be embarrassed to ask for a STI test. And, armed with this guide, you won't have to let fear stop you from getting the STI check you need.
What STIs Should I Be Checked For?
To determine which STIs to check for, your healthcare provider will likely perform a physical exam and ask questions such as:
What symptoms do you have, if any?
Do you practice safer sex and use protection?
How many partners have you had?
Have you or any partner ever had an STI?
What type of sex have you had in the past? (Oral, vaginal, anal)
Do you have any other risk factors, such as sharing needles?
An STI test can check for any of the following infections:
Chlamydia
Genital warts
Gonorrhea
Hepatitis
Herpes
HIV
HPV
Pubic lice (crabs)
Syphilis
How Are STI Tests Done?
Different STIs require different methods of screening, and some infections have more than one way to detect them. Some of these include:
Urine test: chlamydia and gonorrhea
Blood test: hepatitis, HIV, syphilis
Swab or tissue scraping: chlamydia, gonorrhea, HPV, genital herpes
Pap test: HPV
Do STI Screenings Hurt?
In general, no. Urine tests are completely painless, whereas blood tests require breaking the skin with a small needle, which most people tolerate very well. Some swab tests, especially the cervix or urethra must be swabbed and may be uncomfortable, but symptoms of untreated chlamydia or gonorrhea are much more painful.
I'm a Minor; Do I Need My Parents with Me at My STI Test?
As with all other services at NJFPL-supported health centers, STI screenings are completely confidential, even for minors. (Though if you are a teenager, we encourage you to talk with your parents.)
Do I Need an STI Test if I Practice Safe Sex?
It is never a bad idea to get tested, even if you use condoms or other forms of protection. No prophylactic method is 100 percent effective in preventing pregnancy or STIs, not even condoms.
How Long Will My STI Screening Take?
The length of time spent at the health center depends on many things; however, the STI test itself takes only a few minutes.
When Will I Get My STI Test Results?
Some tests, such as the rapid HIV test, can produce results in as little as 20 minutes, whereas others can take days or weeks. In general, expect urine, blood or tissue samples to be sent to a lab for processing, where they may have to wait while other orders are processed. If you have not received your results in a week, call your health center for a time estimate.
How Much Will My STI Screening Cost?
All services at NJFPL-supported health centers are priced on a sliding scale. Depending upon your need and income level, your STI test can be inexpensive or possibly even free.
Ready to take the plunge and get tested? Great! Find the NJFPL-supported health center that is closest or most convenient to you and call to set up your appointment.