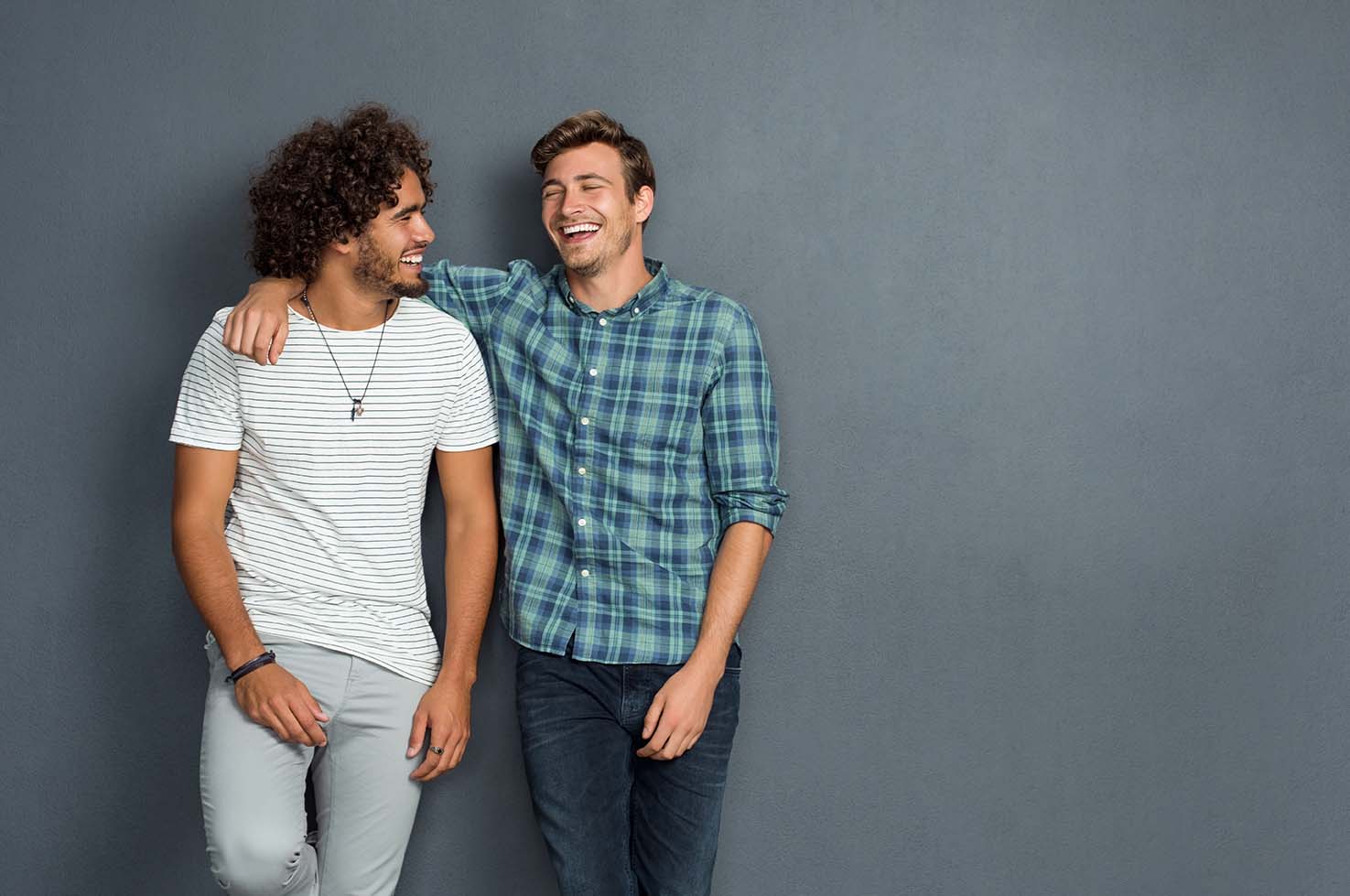 Listen up, men – did you think that family planning services were only for women? If you are sexually active, you can benefit from family planning health care, regardless of your gender identity. Support your own health and safety and your loved ones. Take control of your physical, emotional and sexual health by following these guidelines:
Set goals, create a plan to meet them, take action. Family planning is not just for women. Men need to take care of their sexual health as well as protect their partner. Have you thought about your goals for having or not having children? Have you thought about how to achieve these goals? Discussing them with your partner is important. Once you have a plan, you can take action based on your personal values, goals and resources. For example, if you're not ready to have children yet, your plan may include getting checked for STIs and deciding on a birth control method.
Get regular checkups. Regular checkups help determine health risks early or before they become a problem. Heart attack risk factors and testicular cancer are two conditions that can be treated if caught early. Note when you feel unusual symptoms or pain. Keep track of any medications and past medical treatments.
Know your family health history. Any diseases, disorders and conditions in the family should be written down and kept in a file that is updated regularly. Adding personal health history information to the family medical file is very important. This helps health providers screen for risk factors for disease.
Prevent and treat STIs. Men need to get screened and treated for any STIs to protect not only their health, but also their partner's. Some STIs can cause infertility whereas others can be harmful to a baby's development if the mother becomes infected while pregnant.
Stop smoking, using drugs or drinking too much alcohol. Not only are these actions very harmful to your health, but also consequences such as secondhand smoke can cause early death and disease in children and adults who live with you and do not smoke. Secondhand smoke can cause low birthweight in babies as well. Drinking too much alcohol and using drugs can cause infertility in men. If you are having trouble quitting smoking, drinking or using drugs, seek help from a healthcare professional or local treatment center.
Prevent infertility. In addition to STIs, alcohol and drugs, many other health conditions and substances may cause infertility in men. The Centers for Disease Control (CDC) has a list of risk factors as well as additional information on infertility in men.
Focus on your mental health. How you think, feel and react as you cope with life's everyday challenges are all part of staying healthy. If you're feeling stressed, you may also experience physical symptoms (such as changes in energy, sleep patterns, or appetite). If you do not feel good about your life or value yourself; or, if worry and stress do not go away and interfere with your daily life, get help. Talk with a healthcare provider and discuss treatment options.
Keep a healthy weight. A healthy weight helps you live longer and avoids dangerous conditions. The key to achieving and maintaining a healthy weight requires lifestyle changes, including a healthy diet and regular exercise.
Support your partner. Working along with your partner may help make change easier. Develop healthier eating habits and plan meals together. Quit smoking and encourage each other to stick with it. Commit to regular physical exercise. Play sports together and when you can't, exercise at home or via video chat. Hold each other accountable.
Get help for problems with anger or violence.* Many people survive violence only to be left with lifelong physical and emotional scars. If someone is violent toward you or you are violent toward someone else, you need to get help immediately. Violence destroys relationships and families. You can get help to stop violence.
Now that you know more, get the services you need at an NJFPL-supported health center. They offer many services for men, such as:
Well-visits (annual checkups)
Testicular cancer screenings
NJFPL health centers are located in all 21 counties of New Jersey. Services are available to anyone, regardless of gender identity, sexual orientation, how much money they make or whether or not they have health insurance. Click here to find the nearest health center to you.
* If you don't feel safe talking to your partner about your sexual health or if you are the victim of domestic abuse, you are not alone and there are resources available to you. The New Jersey Domestic Violence Hotline is accessible 24/7 at 1 (800) 572-SAFE (7233). They offer lifesaving tools and immediate support to empower victims and survivors to find safety and live free of abuse. Your safety comes first, so all calls are totally confidential. The New Jersey Coalition to End Domestic Violence has a long list of other resources as well.